Right now, 'It' is literally killing it at the box office, and the movie's director Andy Muschietti is currently enjoying the massive success of the movie. But he has already set his sights on another Stephen King classic.
Along with working on a sequel to the horror hit, which will focus on the adults who return to finish off the shapeshifting entity, Muschietti, and his sister and producer Barbara, want to remake fan favourite 'Pet Sematary'.
King's 'Pet Sematary' came out back in 1983 and the horror novel was then turned into a movie in 1989. There was a sequel to it as well that came out in 1992, but did not enjoy as much success as the original.
The 1989 movie starred Dale Midkiff and Denise Crosby as the young parents who move in next to a busy country road and a woodland burial ground, where the dead don't rest in peace. The late Fred Gwynne played the kind neighbour Jud Crandall, who knows secrets about those woods that he probably shouldn't have shared. The movie was a huge hit and probably kicked off the trend of King's novels getting adapted on the big screen.
While talking to Entertainment Weekly, Andy Muschietti said, "My affection for Pet Sematary will go on until I die. I will always dream about the possibility of making a movie." Barbara added, "We'll see who gets to it first. But it is the first Stephen King book that we read, and it's something that has been a great love, because it is possibly King's most personal book. You can imagine his young family. What will you do to be able to keep your family? How far would you go?"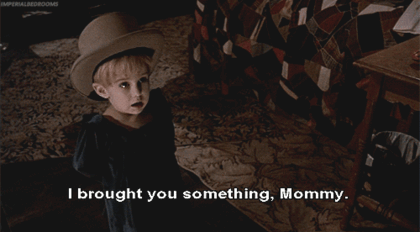 She continued, "But if we do it, we have to do it justice, like we did with It. The versions we read in the past years, the scripts we've read, have not been, in our opinion, representative of the book."
They have some competition, though. Director Guillermo del Toro has also showed interest in adapting the novel as well.
Book of the Day: PET SEMATARY by Stephen King. Unrelentingly dark and emotional. Compulsive reading. Would kill to make it on film.
— Guillermo del Toro (@RealGDT) October 16, 2015
But, the bottom line is that it seems like we will get to see a newer version of 'Pet Sematary' quite soon, let's just wait and see who's the first one to do it though.