Over the years, Zayn Malik has rocked a lot of different hairstyles.
Like, a lot.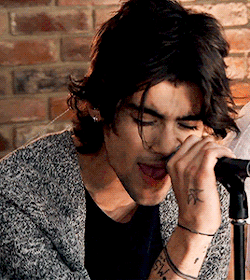 He obviously likes to experiment, and doesn't shy away from dyeing his hair also.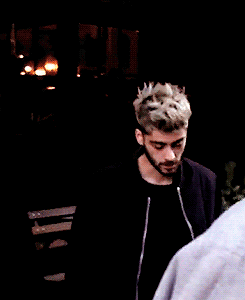 Now, he's back with a new hairdo, but this time, it doesn't involve any hair at all. He has gone and shaved all of his hair completely, like not a single strand of hair is left.
������
The 24-year-old British singer's mom, Trisha Malik revealed his new look on Instagram, by posting a picture posing with a VERY bald Zayn and his girlfriend, Gigi Hadid.
Comments from the picture range from "you look cute" to "WHAT HAPPENED TO YOUR HAIR?" Well, at least, it seems like Gigi approves, judging by her smile in the picture.
This is probably the first time Zayn's hair has shocked people so much, with people mourning his long, dark, lustrous hair on Twitter, while also making fun of him, obviously.
I'm sorry but the old zayn's hair can't come to the phone right now? why? oh, cause it's dEAD! DOESNT EXIST ANYMORE pic.twitter.com/6obugvyhK1
— westfall 🌄 (@zrhysand) September 3, 2017
my first thought when i saw zayn's new (lack of) hair.. 🙈 sozzzzz just can't help it pic.twitter.com/tCGZqiF2Nj
— Tom Watts (@TomWatts_) September 4, 2017
It's y'alls fault for hyping up the concept of bald Zayn. Now he's out there looking like a light bulb.
— Ash (@Friedknuckles) September 3, 2017
Zayn,,,,,is bald . Bald . Bald,,is a adjective,,,for zayn ,,, bc ,,,, he is ,,bald. pic.twitter.com/TPeigYxBg2
— madison (@wtfckstyles) September 3, 2017
RIP ZAYN LONG HAIR pic.twitter.com/h4MT75O23O
— Zayn Squad Brasil (@ZaynSquadBrasil) September 3, 2017
That better be a bald cap @zaynmalik
— Amizo (@AfricanKhaIeesi) September 3, 2017
zayn took the "zayn will always look good with any hair style" way too seriously
— Ù° (@twrkingcabello) September 3, 2017
zayn we need your hair back like this so put some fertilizer or some shit on your head to grow it back ok thanks https://t.co/CXu0Q4HDKg
— m (@angvlhes) September 3, 2017
zayn baby im trying so hard to like it pic.twitter.com/a4mWe12sK4
— thomas moore (@thomasistrash) September 4, 2017
Y'all can say whatever about Zayn's bald egghead, but you can't deny he pulled it off better than most people would if they tried the same
— Izzy (@Zaddy__Zayn) September 5, 2017
Zayn went bald and now he's out here looking like Megamind I can't pic.twitter.com/pHa0DFKTMZ
— guy in the chair. (@monsibarra) September 4, 2017